Today I'm thankful for soooooo much! I could elaborate but I really don't have to. Today Nick gave me my Christmas present a month early. He gave me a new camera. Oh the joy! :) I've been wanting one just to get my feet wet more with taking better pictures of the kids, but just have a hard time justifying spending that much money on ONE thing for just ME. Well, he did it for me. Thanks so much honey.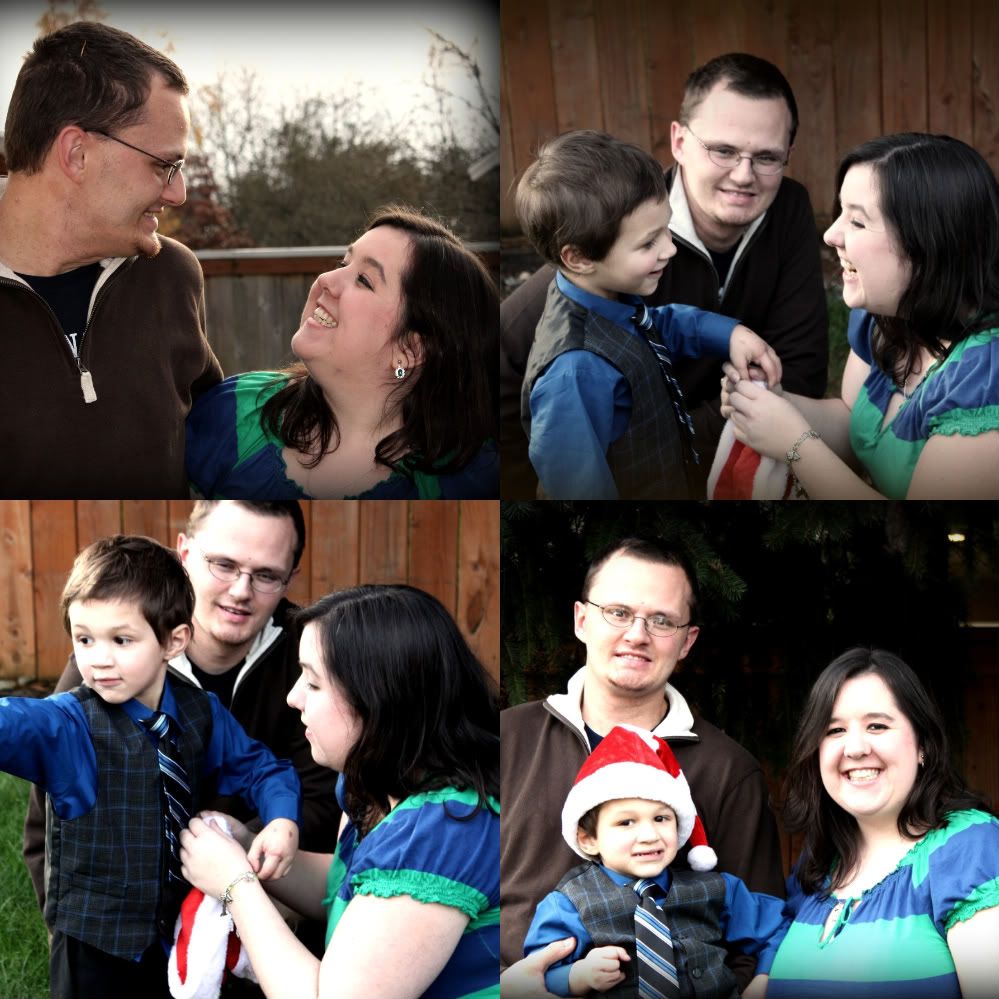 My brother in law, Chris, and his girlfriend Tara came over with her son, Jace, for Thanksgiving and she wanted me to take some pictures of them to send out for holiday cards, so Nick thought it'd be nice to try out the new camera on them.

Thanks, Hon! Love you. And get ready for lots more pictures.