I took some time to grab the kids and put them in front of the tree for some cute Christmas pictures. They were all semi-matching so it worked out. :) I love the one of Jordan REACHING for that branch. She is pretty much crawling and even took a tumble down the stairs the other night, poor baby. But she's fine. Phew.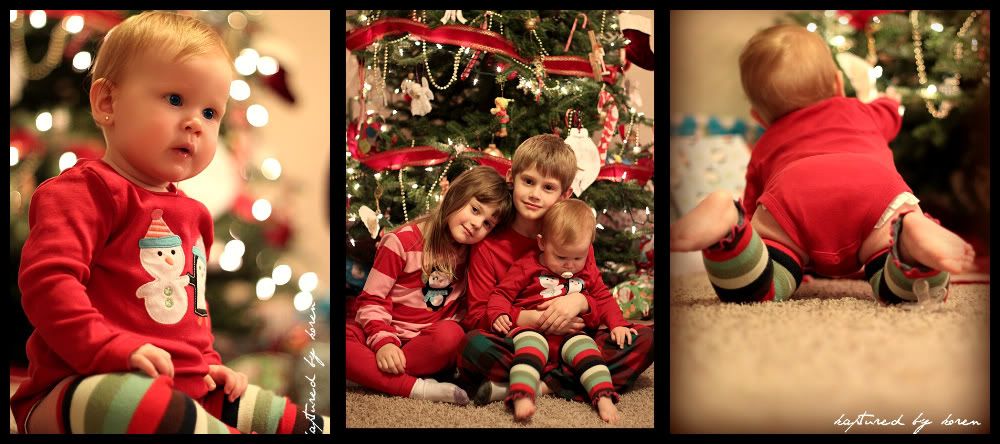 I love these ones of Jordan and Ethan. It totally shows his personality and what a wonderful brother he is to his little sister.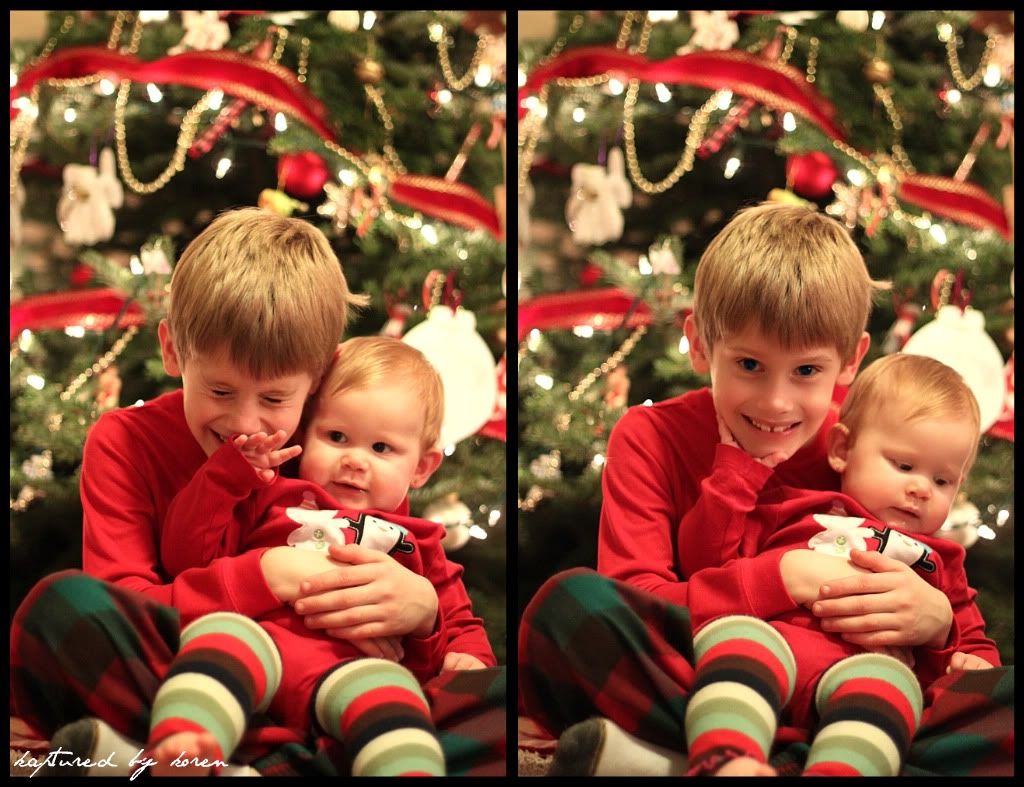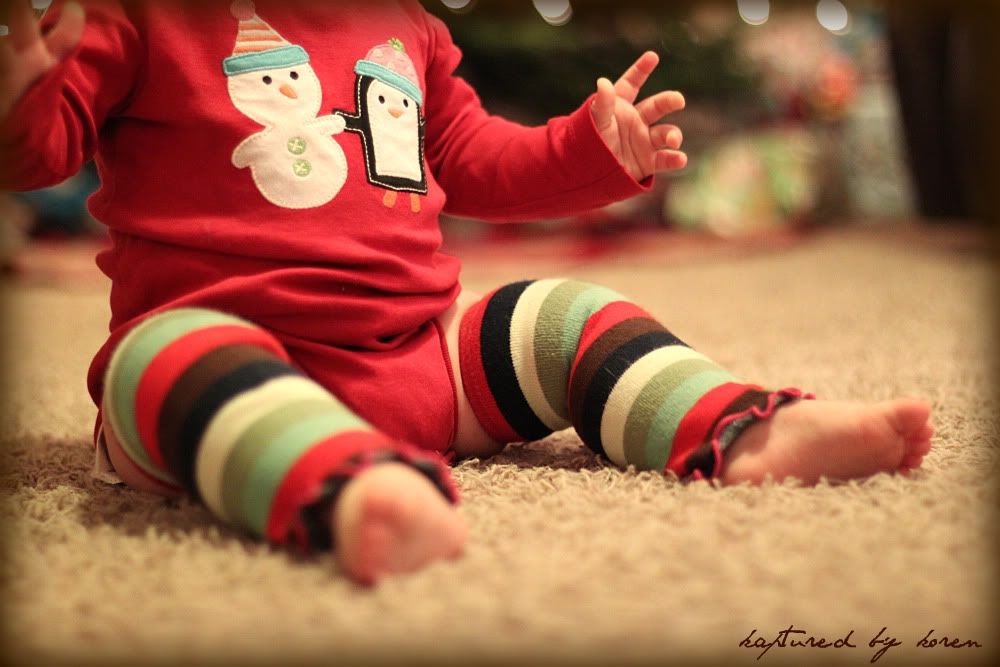 This is my friend, Beth's, little girl, who is about 3 weeks younger than Jordan. We were pregnant together so it's fun to get the girls together too. Jordan is much bigger than her little one though! :)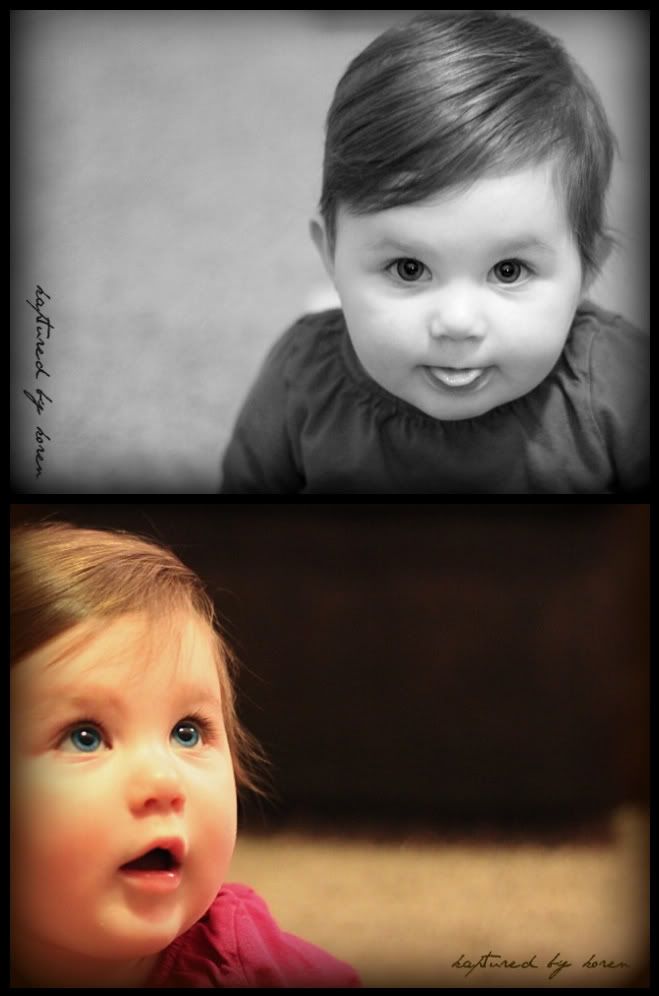 And this was about all I could get of her with her pretty bow, but it's so stinkin' pretty on her. I wish she'd keep it on!