Christmas is busy for everyone. Who's with me? Along with Christmas, my birthday also comes on Christmas Eve, so my family does a great job making me feel special on my day! I did want to get some cute shots in, especially since this was Jordan's first Christmas.
Our babysitter, Jenny, who we have used for years, gave the kids some gifts. This pink hat she gave to Jordan and I just love it. I just wish she would keep it on. And I LOVE the way Reagan's blue/grey eyes pop in this photo as well.
Jordan is a girl with many faces. I love how scrinched she is after present opening time. Silly girl!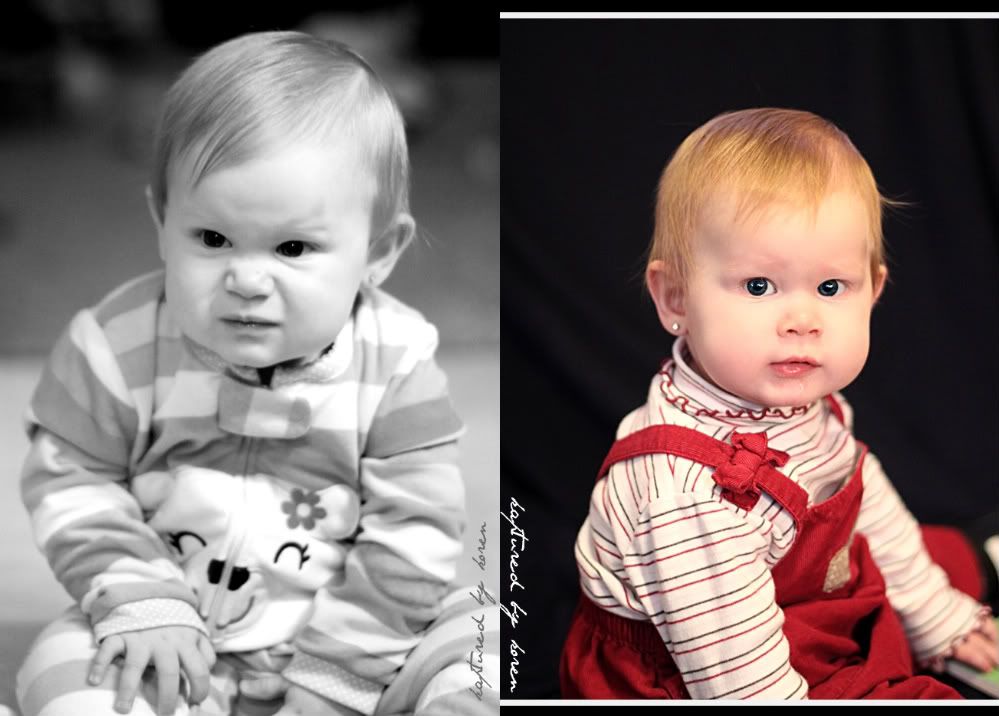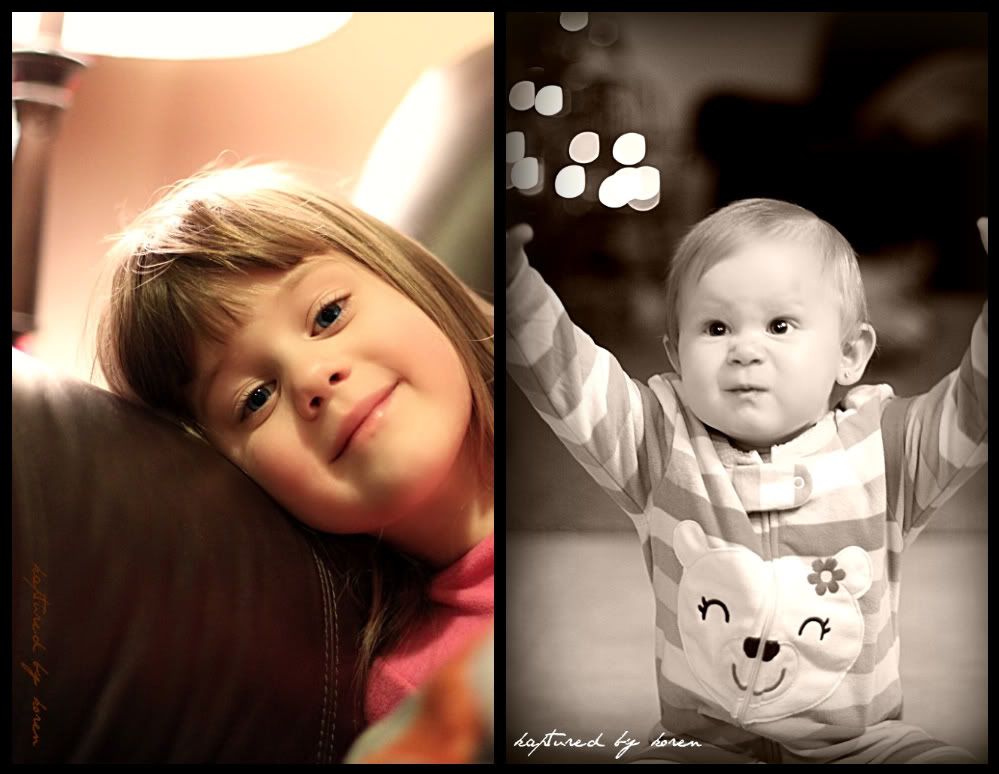 She was "talking" to me, probably screaming! :)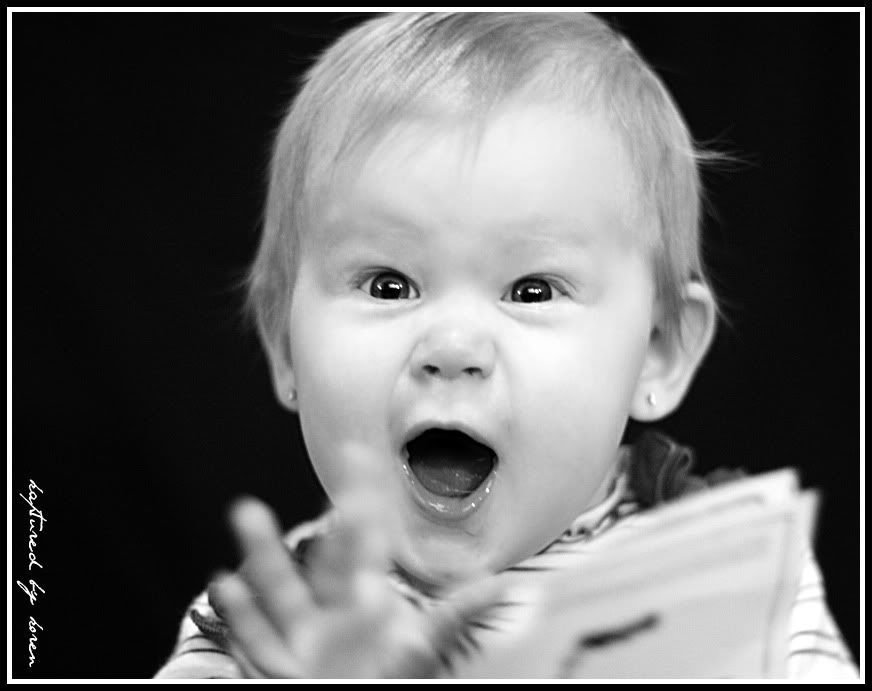 And here's a little collage of Baby's First Christmas! Grandma Diana came over to help celebrate the day, which the kids always love.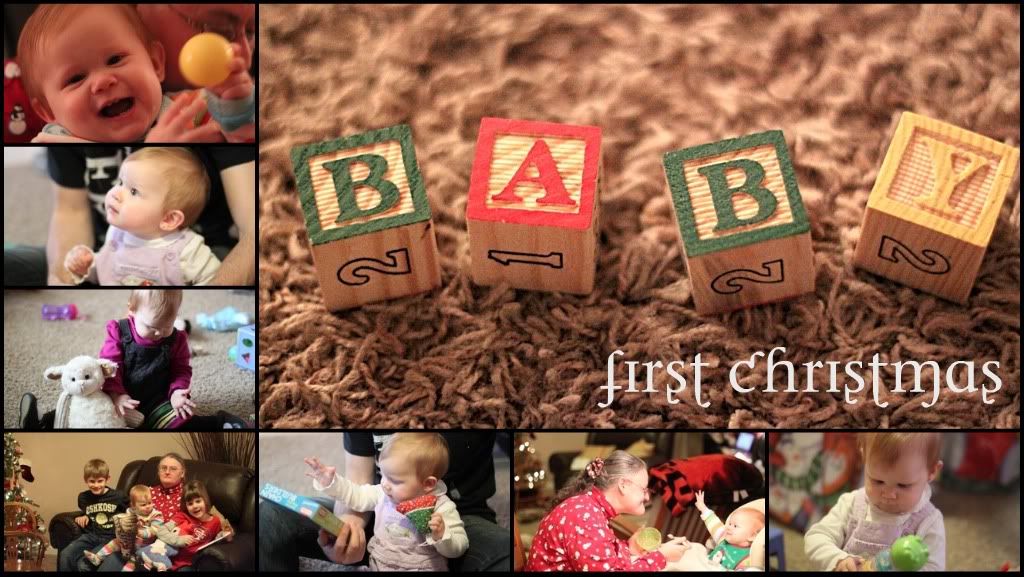 After downloading my Christmas pictures, many of my photos were distorted, overexposed and completely ruined and I had no idea why. I changed the lenses, changed settings and nothing worked. I was so upset that my new camera was broken. Luckily, Costco took it back and we were able to replace it. Phew! Crisis averted.
I will probably be starting a new blog for just my photography so be on the lookout! Thank you to all my wonderful family and friends for their interest and support. Love you all.